Benefits of Coworking for Lawyers
More than just an office!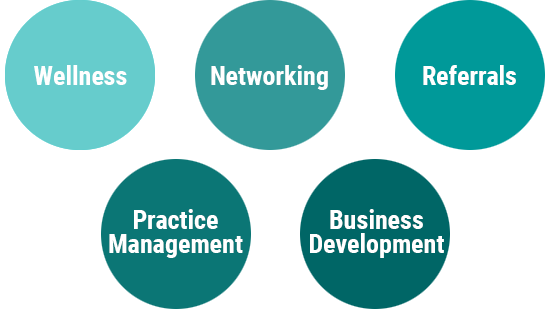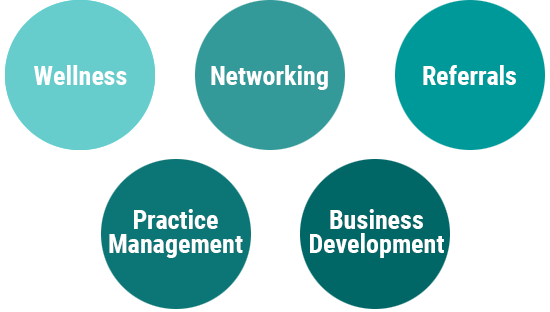 Enrich is a coworking community that helps lawyers succeed personally, professionally, and financially. At Enrich our solo and small firm members are empowered to not only practice law, but live a damn good life.
Enrich is unlike all other coworking spaces. It is specifically tailored to attorneys needs for professionalism and confidentiality. What sets Enrich apart from other office arrangements for lawyers is the sense of community built through programming on business development, practice management, health and wellness, leadership, and life.
Enrich is a new way to practice law inspired by the difficulties of balancing a law practice and a full life.
Enrich is the perfect office space for solo practitioners in San Diego. The other lawyers who are a part of the Enrich community are hard working, well respected professionals. The Enrich space provides a professional work area, energetic environment, and supportive programming. You aren't just renting an office space, you are gaining colleagues and collaboration.
Enrich offers so much more that just office space, and I highly recommend it to any lawyer who's starting up a solo practice. When going out on my own after years at a firm, I knew that I not only wanted, but needed the daily interaction with other attorneys and professionals that office life provides. Whether it was bouncing legal ideas and issues off of other attorneys, or just the daily greetings and chats in the kitchen, I knew that I had to find a place where those things existed. (Note that the other lawyers in the office have even developed into a source of referrals, so that's a great benefit as well).
I enjoy working at Enrich because, apart from the traditional amenities of a professional office, I have the opportunity to engage with other high-level solo attorneys on a daily basis. I have turned to our network to discuss tough legal issues, for tips on managing my practice, and for referrals. The community at Enrich elevates my appellate practice and makes it a pleasure to come to work every day.
I love working at Enrich! This is an amazing coworking community for lawyers. I am so happy being surrounded by inspiring, friendly, and hard-working lawyers. All of the amenities make it even better. Enrich has been the perfect place to launch my practice.